Rhine Enchantment, Milan to Amsterdam - Northbound
on MS Grace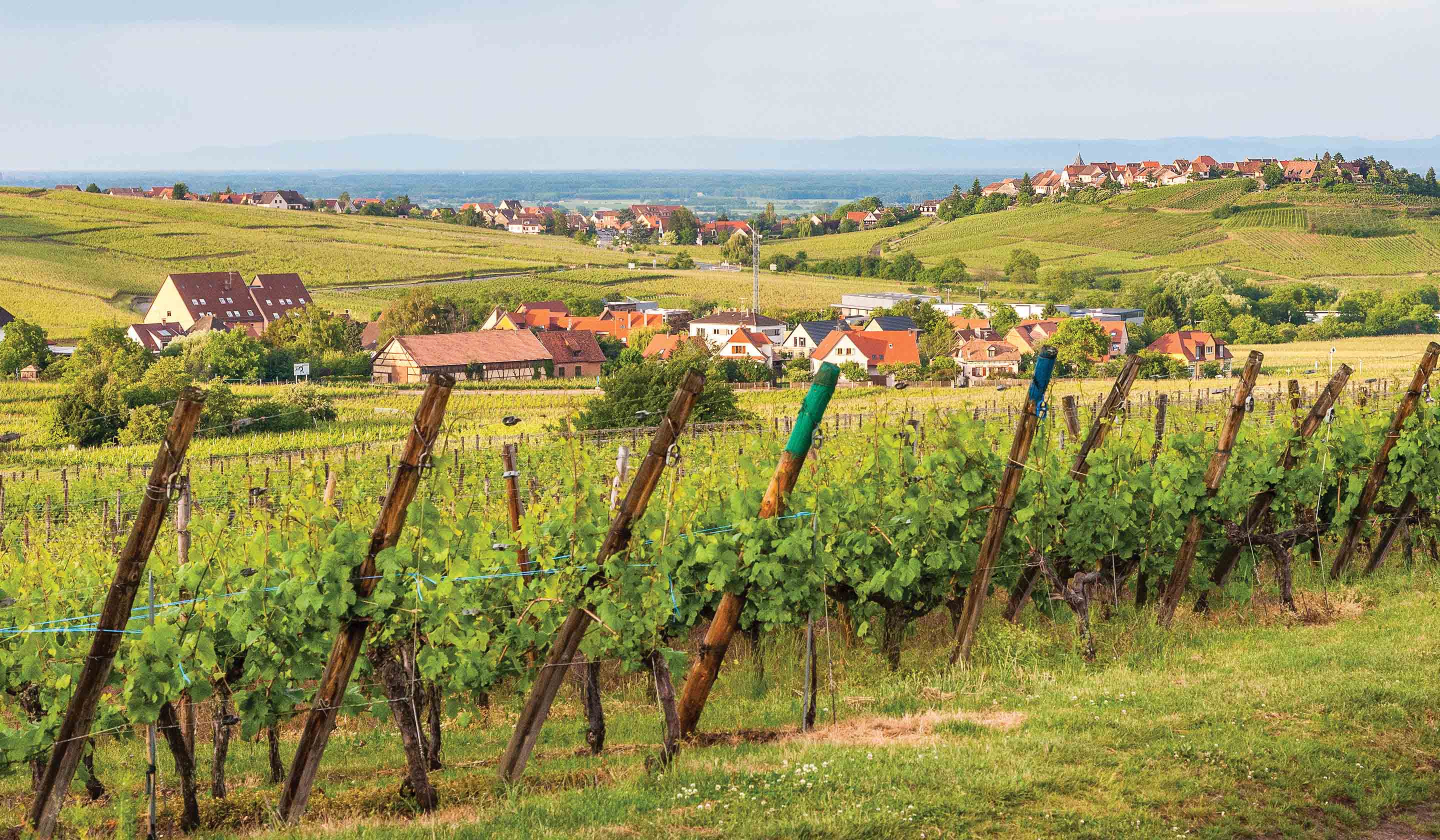 Rhine Enchantment, Milan to Amsterdam - Northbound

Our River Rhine cruise explores five countries from Switzerland to the Netherlands, including three nights in the historic Italian fashion capital of Milan and a visit to glamorous Lake Como. Highlights include: Milan – three nights at Hotel Principe di Savoia, a historic landmark in the heart of the city; Lake Como – a private boat ride on Lake Como and a visit to Bellagio. Basel – your choice of walking tours discovering the city's art and architectural masterpieces or tasting its culinary heritage. Riquewihr – a walking tour of this tiny Alsatian wine village where French and German cultures blend; featured on the list of "The Most Beautiful Villages in France." Heidelberg – Germany's original university town, including a guided visit to legendary Heidelberg Castle. Wiesbaden – discovering a city that's grown around one of Europe's oldest spa towns. Linz am Rhein – a picturesque town lined with colorful half-timbered houses. Dusseldorf – spend an afternoon exploring this riverside center of art and fashion. Amsterdam – lunch aboard a private canal boat cruise. Tauck Exclusive experiences include a special evening at Schloss Biebrich, a restored Baroque palace on the bank of the Rhine in Wiesbaden.
We're a company, and a family, of passionate travelers. As a family-owned travel company for over 97 years, our values and vision remain true: always do the right thing. Deliver more than what's expected. With journeys across 7 continents, in over 100 destinations and to 70+ countries, we keep moving forward to find new ways to enhance travel experiences that will be memorable for a lifetime – and we're honored to have the trust and guest satisfaction to be named to Travel + Leisure's "World's B
...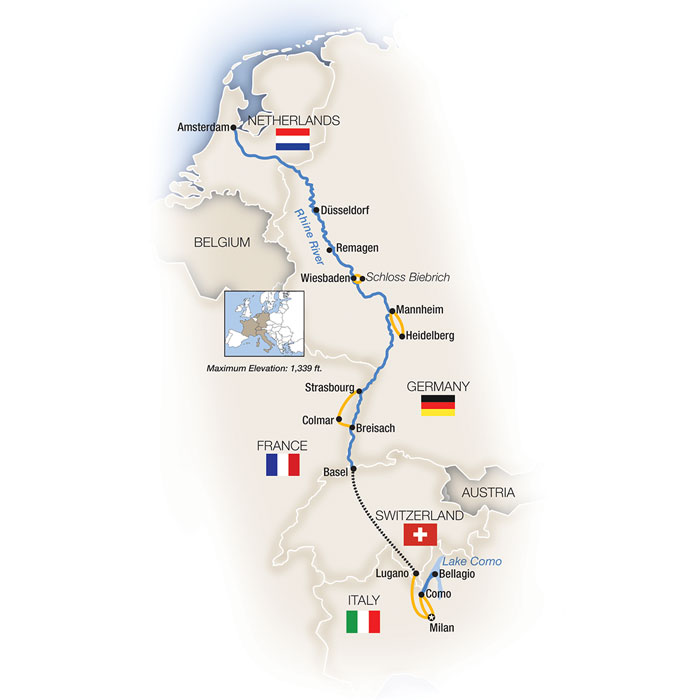 Day
Destination
1
Milan, Italy
2
Milan, Italy
3
Milan, Italy
4
Basel, Switzerland
5
Basel, Switzerland
6
7
Heidelberg, Germany
8
Wiesbaden, Germany
9
Düsseldorf, Germany
10
Amsterdam, Netherlands
11
Amsterdam, Netherlands