Nashville (Clarksville) to Memphis (or reverse)
on American Duchess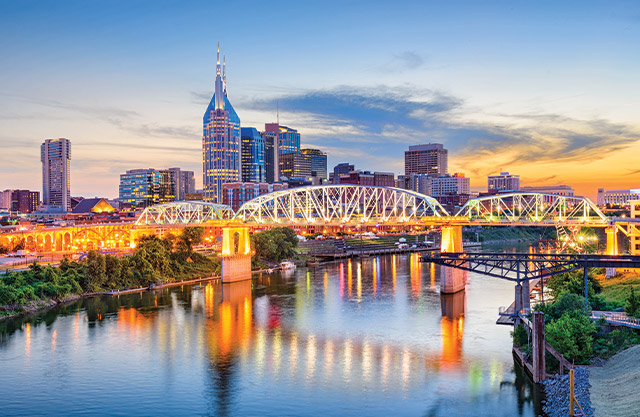 Earth sprouts to life in a multitude of greens as we begin our journey in the Home of the Blues. Stand on deck and witness the beauty of the transformation, breathing in that distinctive scent of spring. Birdsong graces each morning on a river-bound rebirth celebration filled with fellowship.
About American Queen Voyages
The mighty rivers of the United States of America once served as the great highways of early exploration and inspired dreams of discovery. Today, American Queen Voyages re-creates the same sense of wonder, excitement and inspirations with all the convenience and comfort of modern luxury aboard the most elegant riverboats in the world, the
American Queen,® American Empress,® American Duchess™
and
American Countess™
. Traveling in the wake of legends, guests are transported to an era
...